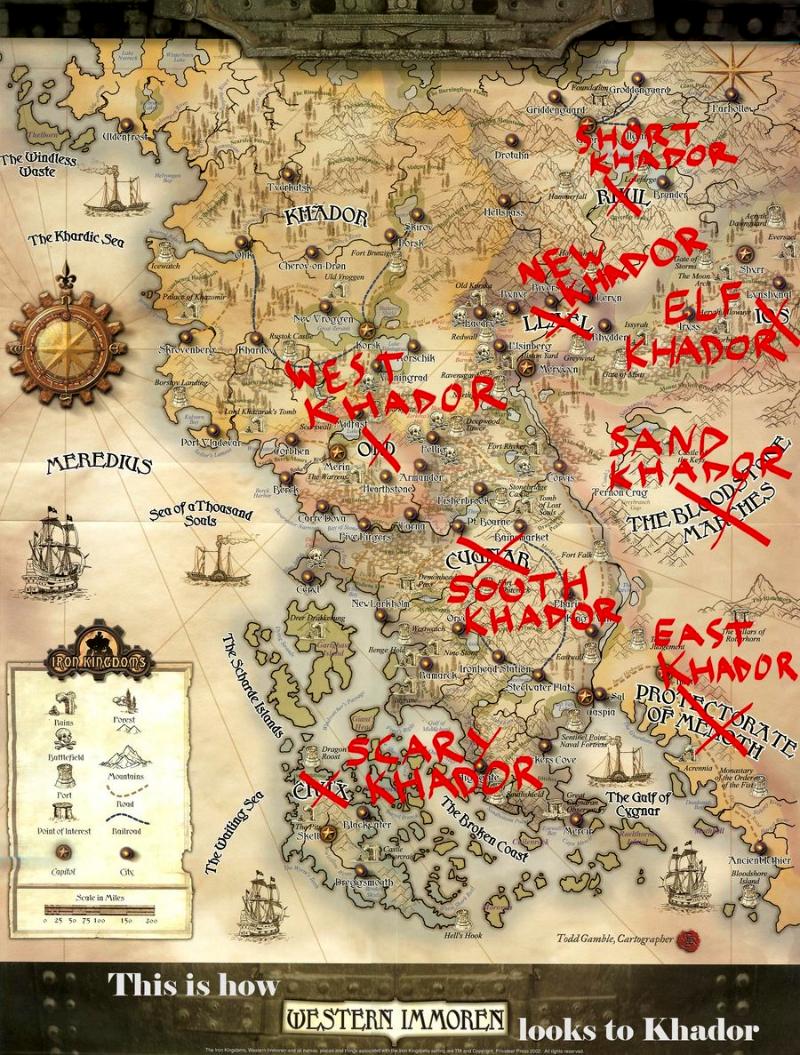 I recently stumbled upon a
post
on r/Khador looking for the original artist for a certain map of
Western Immoren
Khador. Well, let me tell you, Matt was quite ecstatic when I brought it to his attention.
I have seen several examples of Matt's work creeping into the wide world and I would like to say on his behalf that it is very flattering to an artist to see fellow gamers appreciate his fan art in these ways.
I would like to take this opportunity to promote our very own Matty V's absolutely fantastic collection of Warmahordes propaganda posters. Check them out if you haven't done so already.
Fly-Dog's Warmahordes DeviantArt Gallery
.
Hopefully, I have convinced him that a wanted poster for Lord Carver should be next.